I sure hope you want to see pictures of my little J-Luv, because I've got LOTS of them!
First, let me explain "Hugga". When Jackson was born and I was officially a "Grandma" - due to blended families, I was one of three of Jackson's grandma's. So as not to confuse the little tyke, I decided that I wanted him to call me "Gigi". All was well, until Jackson's recent visit.
We tried and tried to get J-Luv to call me "Gigi". Nope...didn't happen. Then, we tried and tried to get him to call me "grandma". Nope...didn't happen. J-Luv decided that I was "Hugga". Every time he wanted to be with me, he would always say "Hugga". I LOVE giving and receiving hugs, so "Hugga" works well for me. I'm pretty sure that one day, he'll call me "Gigi"...but if I always remain his "Hugga", I'll be a happy camper! On the other hand, Grandpa was immediately "Bampa". We had a WONDERFUL two weeks being hands-on Hugga and Bampa!
The "King" of the Castle
(Okay, so this is the little guy in front of Cinderella's Castle at Disney, but he was definitely the king of OUR castle!) :)
My beautiful little beach boy! He LOVED playing in the world's largest sandbox!
He loved trying out new parks!
(and though he didn't say it, I'm pretty sure he enjoyed being "hugga's" little "fashionista"- who says boys don't like to rock plaid?!) LOL
Oh, how he loved the parks! :)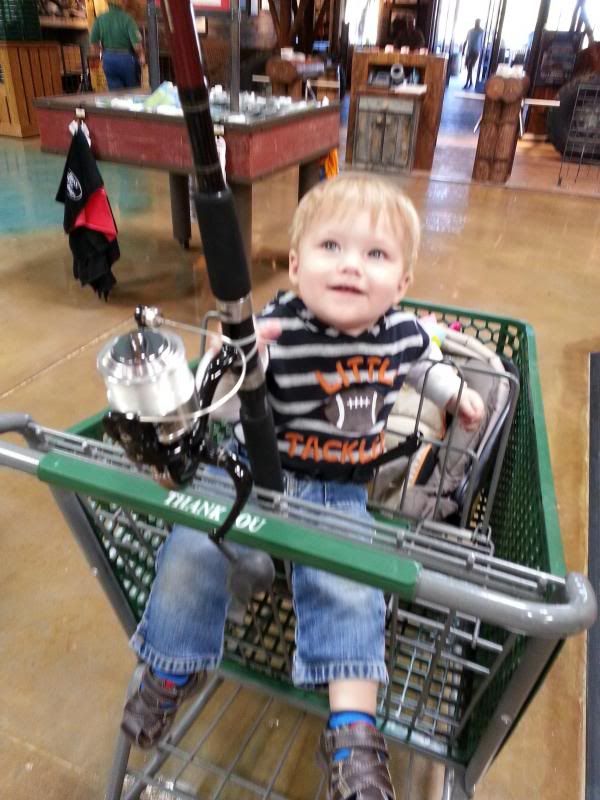 Checking out fishing poles w/ Bampa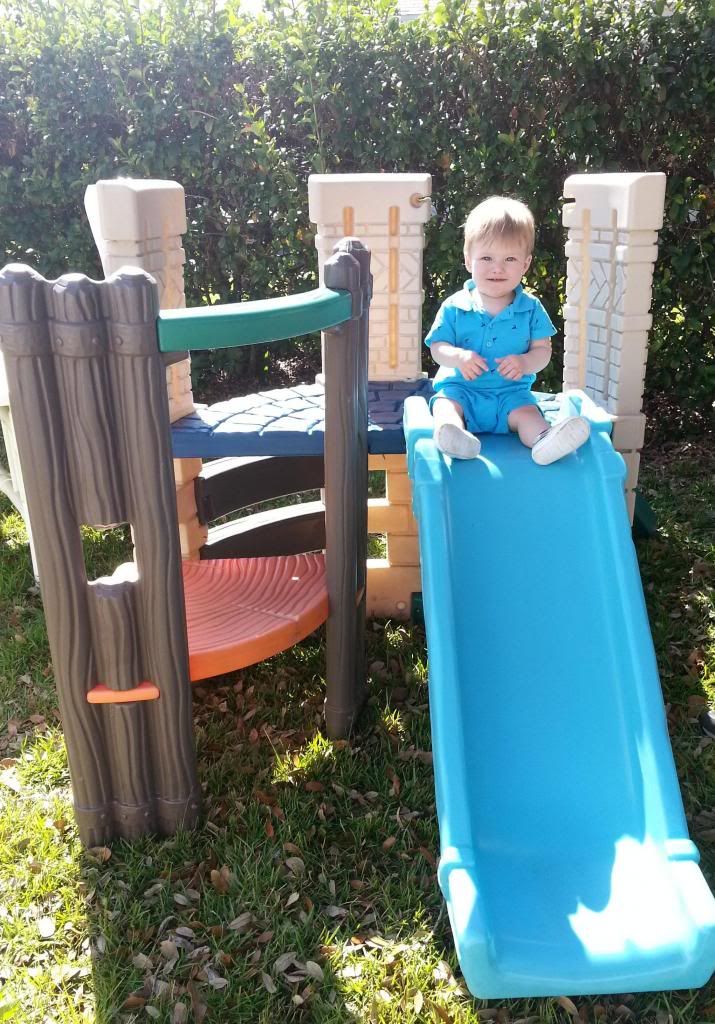 Bampa and Hugga "might" have endulged him w/ a little slide of his own.
:)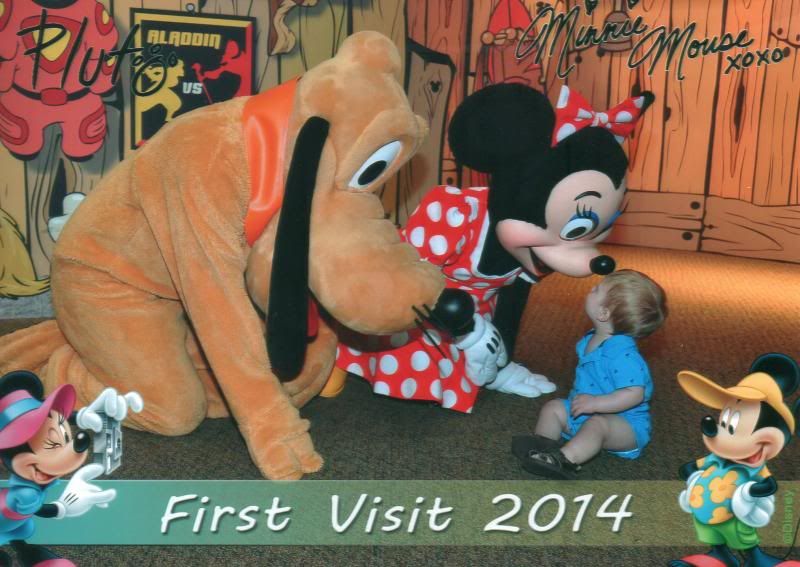 He was so stinkin' cute w/ Pluto and Minnie. He LOVED visiting them!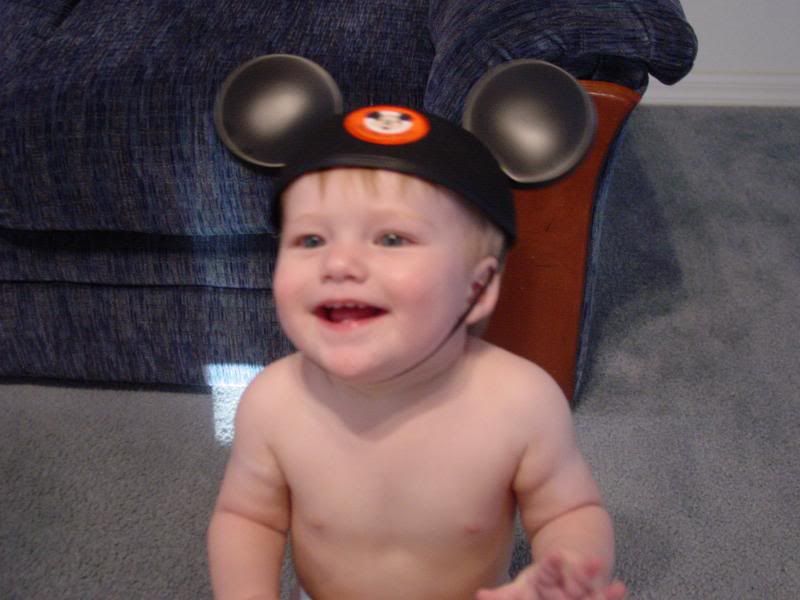 Every cute lil Disney Visitor needs their own "ears"
Mimicking Snow White...I swear, this wasn't staged! :)
Okay, okay...enough pictures for one blog post. Don't worry, I have LOTS more that I'll be sharing in the days/weeks/months/years to come. Suffice it to say that J-luv had Bampa and Hugga wrapped tightly around his heart. We feel so blessed that we had the time to spoil enjoy him so much. He won't ever remember our visit together, but we'll NEVER forget it!!!!
Hugs and Grace,
Sharon